Attorney Profiles


Mary G. Dobbins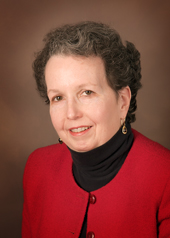 Mary G. Dobbins is a founding member of Landrum Dobbins LLC. Previously, she was the founding member of Mary G. Dobbins and Associates. Prior to that time, she served as Deputy Executive Director and Director of Legal Services for the Minneapolis Public Housing Authority, in addition to practicing for many years with Kennedy and Graven, Chartered and its predecessor, Holmes & Graven, Chartered.
Mary received her Juris Doctor degree from William Mitchell College of Law, where she graduated cum laude in 1983. She received her Bachelor of Arts degree in Speech Communication in 1979, graduating magna cum laude.
Mary is an experienced litigator, focusing in the areas of employment law and housing law. She has successfully defended both public and private employers from claims of employment discrimination, sexual harassment, whistle blowing and other claims. She has conducted multiple independent investigations of employee complaints of discrimination or other issues for both public and private employers. She has successfully litigated multiple cases involving eviction actions and housing subsidy issues at both the trial court and appellate court levels.
► Education
William Mitchell College of Law
University of Minnesota

B.A., magna cum laude, (1979)
Major: Speech-Communication
Member Phi Beta Kappa
► Bar Admissions
Minnesota (1983)
Federal District Court for the District of Minnesota (1983)
Eighth Circuit Court of Appeals (1987)
► Memberships, Activities & Honors
Minnesota State Bar Association
Hennepin County Bar Association
Serves as independent hearing officer for municipalities and other public entities
Adjunct Professor, William Mitchell College of Law teaching Employment Law Survey course (1998-present) and Employment Law Workshop course (2003-present).
Chair of the Hennepin County Bar Association Landlord/Tenant Section, (2004-present)
Acted as court-appointed commissioner in eminent domain proceeding in Hennepin County District Court (1994-1995)
► Publications
Minnesota Condemnation Law and Practice, with Robert J. Lindall and John M. LeFevre, Jr., Butterworth (1992)
"Minnesota's Doctrines of Public Purpose and Superior Public Purpose in Eminent Domain", with Robert J. Lindall, Minnesota Real Estate Law Journal, May/June (1983)